<! - ezeez and hardies web-sites are created using hotdog professional v3 -http://www.sausage.com -> <! - as for the javascript, we are using coffeecup software -is great !! visit their homepage -http://www.coffeecup.com ->












A warm welcome to Hardies Place. Well, my fellow friends, this's a place where you can explore our animated art gallery. We ve uploaded a small collection of Japanese animations just for you. Beside our mini art gallery, there are some hottest collections of midi files sited at EzeeZ place. Inorder to enjoy the embeded midi files at our sites, be sure that you have a midi-plugin.
---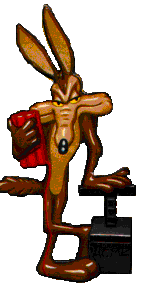 Are you interested in animations ? We ve just complied a small collection of cool pictures at Hardies Art Gallery. You might be able to find your favourite Japanese cartoon characters, and don't hestitate to take 'em all.

For all Ramones fans, hold on tight while we take a fast ride to Ramones midi at EzeeZ Place. Get ready to rock your head off !!! One !! Two !! Three !! Four !!
If you ain't punk lover, try out this category. In this site you can find some other cool midi files from various artists. There are more varieties in this section such as sentimental, hard rock and heavy metal. It's cool..check it out !!

In this Classics section, it has a combination of Classical and New age midi files. For those who are interested in this category of music, there are some favourite files which are ready for you.
---
---
Number Of people visited.



LinkExchange Member
If you like this site and would like to link to us, please feel free to do so. You may also request to add your Url in our Link page. Just e-mail us your Url and a brief description of your web-site.
Hardies Place is maintained by Kleo Yan.
All wall designs are copyright © by EzeeZ & Hardies